The Oxford-based company is on a mission to make autonomy-as-a-service a reality on every street corner. Passing the landmark of its 25th vehicle delivery for a wide array of different applications around the world underlines that this mission is on target.
StreetDrone is a distinct technology business in the world of autonomous mobility; its mission is to bring the benefits of self-driving vehicles that deliver services within reach of everyday businesses and organisations. This mission is founded on the belief that autonomy as a convenience – for instance, not having to take control of a car to navigate rush hour traffic – is very unlikely to be viable in the short-term; however, autonomy-as-a-service, delivering clear value-adds can be commercially viable and therefore releasable in the much near-term.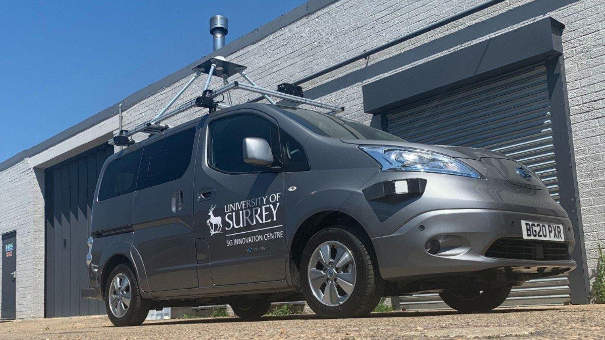 At StreetDrone, this autonomy-as-a-service viability model is founded on three principles; the adoption of open-source software solutions to ensure collaboration mitigates costly software R&D, subscription-based financing to remove high capital investment for operators and and highly-specific operational design domains, particularly low speed applications, that reduce the technology challenges to a realisable and affordable scale.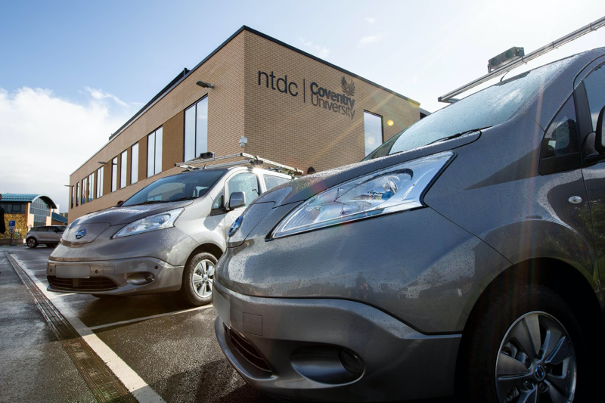 StreetDrone's CEO, Mike Potts, explains. "The ambitions of Waymo and others to release robotaxis onto city streets are highly commendable and make a great showcase for driverless cars. But their ambition is a so-called 'moonshot', with budgets beyond reach for many companies and a timeline that stretches way into the future – not just for R&D, but more importantly the likely time elapse for these propositions to reach commercial maturity. We come at the problem from a completely different direction; we're here to put autonomous solutions in the hands of companies and organisations that want to deliver a service today or tomorrow on a commercial footing. We're scaling the technology not to be all-conquering, but rather fit for a specific and defined purpose and most importantly, embracing lots of smart solutions to reduce costs. It's this combination, rather than the moonshot ambitions of the big tech companies that we believe is more likely to make driverless vehicles a common sight on the public highways sooner."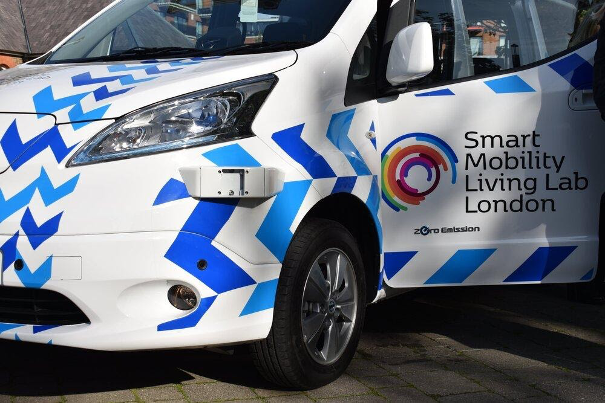 In October this year, StreetDrone delivered its 25th and 26th autonomous-ready eNV200s to Coventry University's Institute for Future Transport and Cities. This landmark underpins this belief that there are better ways to embrace autonomy than the headlong pursuit of Level 5 ambitions. A review of the range and diversity of StreetDrone's previous 25 customers and their application of StreetDrone technology serves to underwrite this view.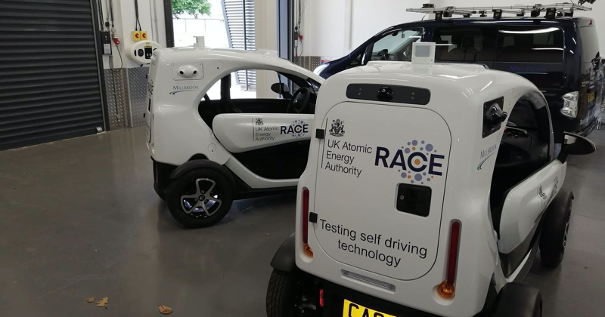 –
Coventry University's Institute for Future Transport and Cities
Ensuring CAV Security
Vehicles: Two StreetDrone eNV200s (October 2020)
Use Case: The IFTC has a global reputation for cybersecurity and the two vehicles are being used by the Systems Security Group at the Institute to accelerate understanding of driver-vehicle interaction and to test vehicle-to-vehicle connectivity and security, with each vehicle carrying laser rangefinders to measure the proximity of surrounding vehicles and sophisticated data logging systems, linking to the university's wider research in areas such as environmental research, smart city urban sensing, geo-mapping and health technology development.
–
Telefónica and Project Darwin
Building 5G and satellite data networks
Vehicles: Two StreetDrone Twizys (November 2019)
Use Case: Project Darwin, led by Telefónica, together with the European and British Space Agencies, was established to contend with the high volume data flows, estimated at 4TB per hour, generated by autonomous vehicles and the application of 5g to transmit this data in order that it can be acted upon in real time. The project is also exploring the interconnectivity of terrestrial and satellite data networks to provide the data infrastructure for next-gen mobility.
–
Smart Mobility Living Lab London
Europe's first open-source powered public road trials
Vehicles: Two StreetDrone eNV200s (September 2019)
Use Case: SMLL manage an advanced, connected testbed that use public roads in central London to develop and validate new transport technologies. The project conducted with TRL and SMLL in December 2020 was a world-first, using a StreetDrone eNV200 on public road trials in London using open-architecture software.
–
Parkopedia & Ordnance Survey
Autonomous Valet Parking
Vehicles: StreetDrone Twizy (May 2018)
Use Case: Parkopedia and their project partners aimed to generate and test highly automated maps of car parks to enable automated park and summon. With over 7 million parking slots registered on Parkopedia's platforms, automating the process of delivering vehicles safety to and from parking bays is set to have a transformative impact on the functionality and efficiency of parking. The StreetDrone Twizy, supplied as autonomous-ready to Parkopedia, enabled the partners including Ordnance Survey, the University of Surrey and Innovate UK to focus on the parking automation rather than commit valuable development time to vehicle R&D.
–
Wayve.AI
Developing Training Algorithms
Vehicle: StreetDrone Twizy (April 2018)
Use Case: Developing an AI training algorithm
Wayve was StreetDrone's first customer and back in 2018, the fledgling organisation acquired a Twizy to progress the development of a training algorithm – an AI approach that is aimed at allowing continuous algorithm learning without re-engineering. The Twizy provided the ideal platform to enable the founders, Dr Alex Kendall & Dr Amar Shah to progress Wayve's distinct AI proposition, which in 2019, secured $20m in Series A funding.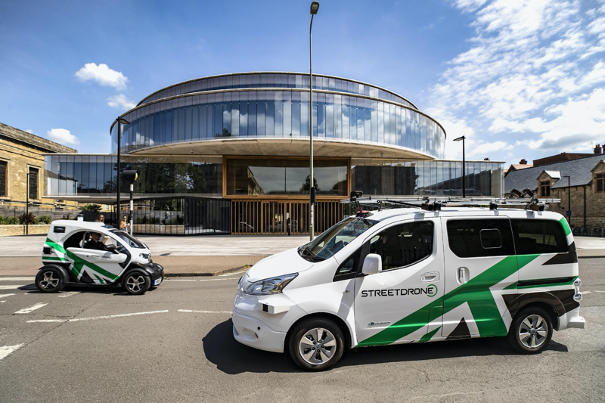 For more information on how StreetDrone vehicles can accelerate your autonomous vehicle deployment contact the sales team via info@streetdrone.com