Amidst the crowds at the annual Cenex Low Carbon Vehicle Event (this year co-hosted with the inaugural Connected Automated Mobility) the hosts, Millbrook Proving Ground, have unveiled their state-of-the-art self-driving test facility.
The Millbrook team welcomed George Freeman, the Minister of State for the Department of Transport, who viewed the newly build Autonomous Village garages and the open interface, autonomous-ready StreetDrone Twizy vehicles. Millbrook forms a key part of Testbed UK, a world leading collection of test facilities co-funded by the Centre for Connected and Autonomous Vehicles and Zenzic.
Within the Millbrook aspect of the testbed, the StreetDrone Twizy vehicles provide key testing infrastructure to start-ups, tech companies, educational institutions to OEMs, allowing them to arrive at Millbrook and validate their own areas of interest (hardware and software) without having to consider the need for track time or test vehicles.
The StreetDrone Twizys sit alongside a wealth of testing assets including a private 5G network, 70km of varied track, soft targets and complementary software and hardware test facilities. The Autonomous Village was launched alongside the Millbrook-Culham Urban test-bed, allowing organisations to validate their technology in unique and varying scenarios across the two sites.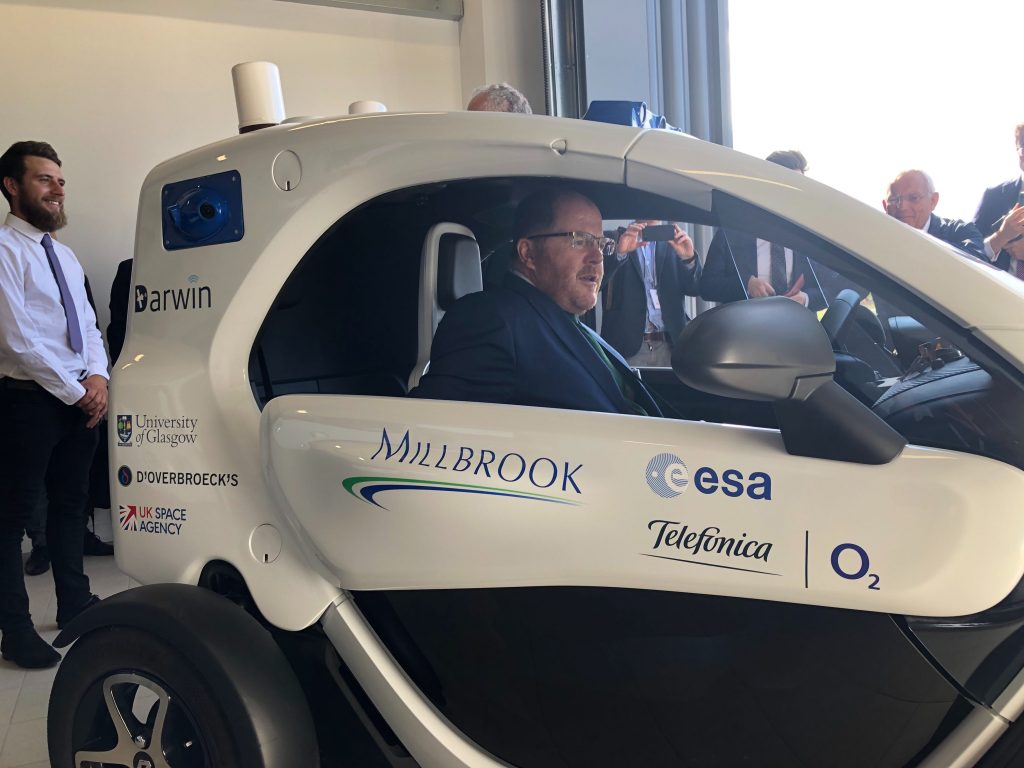 CEO of StreetDrone, Mike Potts, present at the launch commented, "It was a pleasure to see the Minister engaging with our technology as part of the launch event, and we are extremely excited to continue to support Millbrook and Testbed UK in delivering the world's best CAV testing infrastructure".
About the StreetDrone Twizy:
The StreetDrone Twizy is the entry-level SAE Level-2 autonomous-ready vehicle platform designed for R&D applications. Its' open-interface architecture is specified to accommodate a multitude of self-driving software, including open source stack Autoware, and deliver a sophisticated drive-by-wire functional safety approach. For more information, please contact the StreetDrone sales team at sales@streetdrone.com
About Millbrook:
To read more about Millbrook's test facilities for connected and autonomous vehicles, please visit: https://www.millbrook.co.uk/press-office/news/millbrook-to-launch-leading-self-driving-vehicle-test-facilities-at-cenex-connected-automated-mobility/